Welcome to Fleet Feet Youngstown, where our mission is to inspire and empower the Youngstown, Ohio community to lead active and healthy lifestyles. Our store is the newest addition to a family of Fleet Feet locations passionately operated by Heather and Jody Herzog, a dynamic husband-and-wife team with a rich background in athletics and an unwavering commitment to fitness and well-being.
Meet the Herzogs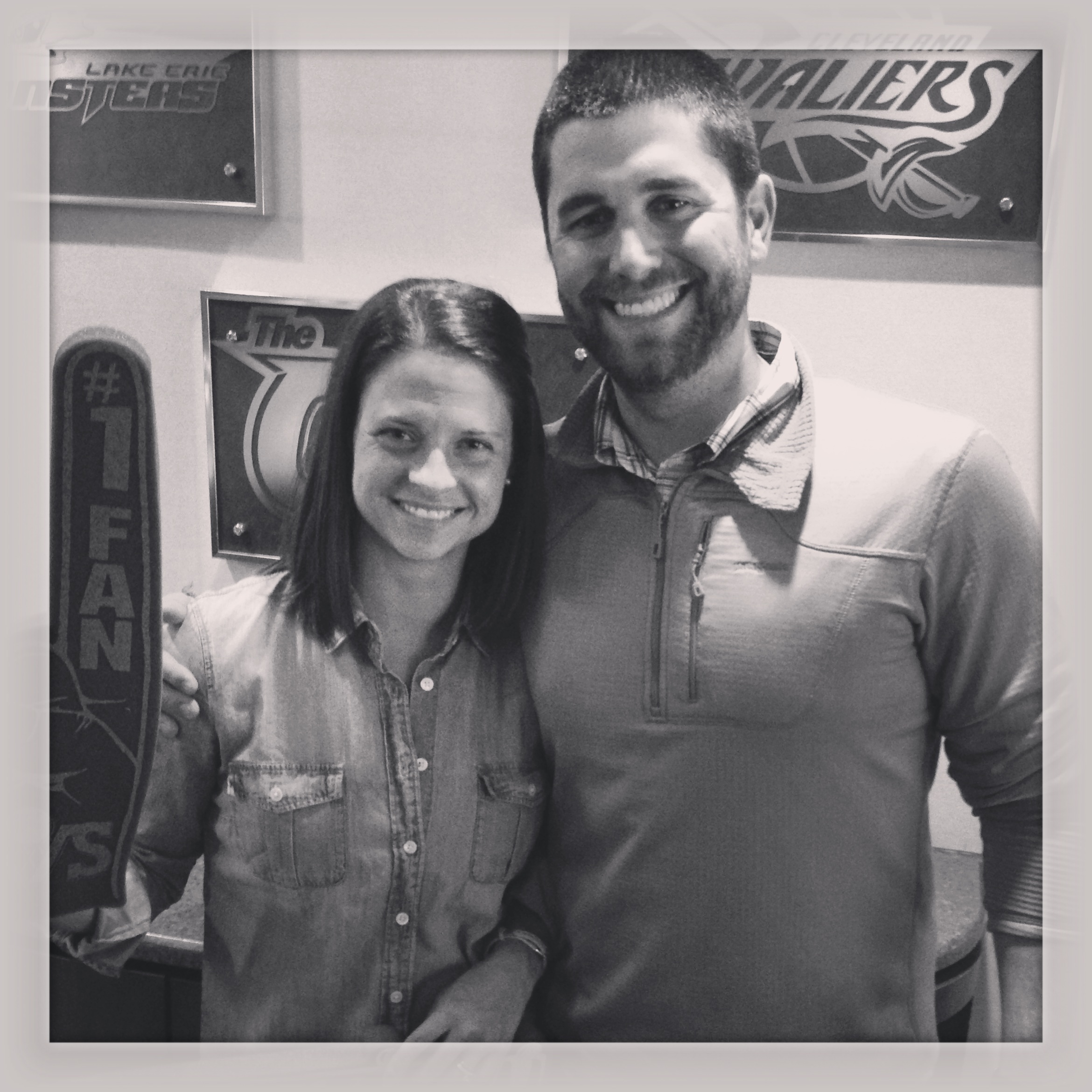 Jody Herzog is a name familiar to many in the world of collegiate swimming, where he made waves at the College of Wooster. His prowess in the 100 and 200 Breast Stroke and the 200 Medley Relays earned him a spot on Wooster's list of Top Ten All-Time Performers and shaped his disciplined approach to sports and life. Beyond the pool, Jody is an avid endurance athlete, having conquered multiple marathons—including the prestigious Boston Marathon in 2007—several Half-Ironman and Ironman distance triathlons, and numerous ultra-marathons. His academic achievements in chemistry (B.A.) and nutritional biochemistry (M.S.) further complement his hands-on experience, providing a scientific backbone to his athletic insights.
Heather Herzog brings a lifelong passion for team sports and fitness. From her days on the softball diamond and the field hockey field, she has translated her love for sport into an impressive running career. Heather boasts accomplishments such as completing the Walt Disney World Marathon and the San Diego Marathon—where she impressively slashed an hour off her previous best time—and her successful finish at the 2008 Louisville Ironman Triathlon. With a B.A. in sociology from The College of Wooster, Heather understands the social dimensions of sport and fitness, enriching her ability to connect with and encourage participants of all backgrounds.
Heather and Jody embody the spirit of athletic excellence and community service. Their combined experiences, both on the field and in life, have endowed them with a profound empathy for the needs and aspirations of athletes, regardless of whether they're lacing up for a competitive race or simply enjoying a leisurely walk with their dog.
Our Vision in Youngstown
At Fleet Feet Youngstown, we extend the Herzogs' passion for sports and personalized customer service to all our visitors. Our goal is to provide unmatched support and expert advice to everyone embarking on their journey to a healthier lifestyle. Whether you are striving to cross the finish line first or to achieve personal wellness goals, our team is here to offer the footwear, gear, and encouragement you need.
We invite the Youngstown community to experience the Fleet Feet difference, where every stride is celebrated, and every individual's goal is valued. Come join us, and let's move forward, together.
Locations
Fleet Feet Youngstown
1449 Boardman-Canfield Road STE 250
Youngstown, OH 44512
M-F: 10am - 7pm
S: 10am - 6pm
Su: 12pm - 4pm

View Store